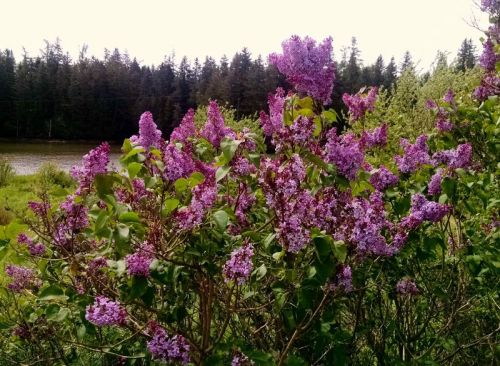 Photo by Mark Tipton
June is here!
June 6, 2017
Here in Maine, June is literally "bursting out all over." The apple blossoms have never been more beautiful, the lilacs fuller, the forget-me-nots more abundant. The lupines, at this writing, are just beginning to open. Monet would have loved this spring. Yes, the weather is coolish, fog keeps drifting in and out, and blackflies are a challenge on the golf course and in the garden. But, by all comparisons, small prices to pay for the bountiful beauty of this June morning.
Your Machias Bay Concert series has been at work under the capable, and patient, leadership of Mark Tipton. We believe the concert schedule is varied and creative. And we are excitedly anticipating each and every performance.
By now you should have had the opportunity to review the dates and programs. Concert times are Tuesdays at 7:00 P.M. beginning July 11. You will note admission is now listed as "Donations Gratefully Accepted" ...our intent is to increase attendance and provide an opportunity for people to attend who might have deferred because of cost. There is no concert August 15 in deference to Blueberry Festival activities.
We look forward to seeing you. Remember: if you are unfamiliar with an artist(s), we will be providing biographical sketches of the performers at this site prior to concerts.