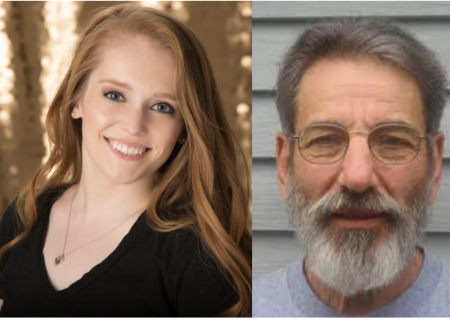 Molly Abrams Priest and Gregory Biss
Soprano and Pianist
A wonderful recital being offered by soprano Molly Abrams Priest and pianist Gregory Biss at 3:00 p.m. Sunday, June 26 at the Centre Street Congregational Church.
Machias Bay Chamber Concerts are free but we are hoping for donations to support the summer series. We heartily thank Molly and Gregory for performing this recital. It is titled Seascape
The recital Seascape is a love letter to the coast. The program will include songs about, and from the point of view of mermaids, sailors and their ships, fishermen and lighthouse keepers. This through line will take the listener to many places, from the coast of Maine in a set of songs from Rodgers and Hammerstein's Carousel to the coast of Great Britain in Benjamin Britten's On this Island. Including art songs and showtunes, all with a connection to the sea, there is a little something for everyone.